We've got lots of exciting new products, new supplier partners, new customer partners and a brand newly opened state of the art workshop and warehouse facility located in the lovely town of Robertsbridge, East Sussex!
Gripping stuff – we've got tons and tons to tell you about – too much to cram in on here straight away, we'll make a start though and continue ongoing in our regular fortnightly blog….so keep your peepers peeled peeps!
FIRSTLY – contact US for contactless.…
Contactless payment supply & fit, we've teamed up with Nayax for this. Nayax are an American company, based in Maryland, they don't do cookies….but they are world leaders in contactless payment systems.
We are over the moon to consider them a Leisurematic key supplier of contactless payment systems for our whole range of coin operated children's rides and arcade amusement machines….not forgetting crane grabber machines and battery powered track rides too!
Now that we've teamed up with them, we're planning to say goodbye to coins on virtually all of our coin op rides, battery track rides, crane grabber and arcade amusement machines. All the conversion work we are doing is in – house and we even offer a Nayax Contactless Payment Supply & Fit Service to outside customers and other operators of coin operated arcade machines too….
Contactless payment fitting is going on apace in our new workshops and warehouse facility even as we speak and don't forget, If you want your machines converted to contactless, please get in touch and we'll sort it for you….We even offer a machine collection and redelivery service using our own dedicated service vehicle fleet if we can't manage to do it on site….jobs a good un!
Over the last few years the country has gradually moved towards a cashless society, the Covid pandemic has definitely accelerated this. We are way ahead in the race for contactless payment conversion.…
Bye bye coins, been nice knowing you!!
SECONDLY – we now have everything under one roof….
Our brand new  'state of the art' workshop and warehouse facility located in East Sussex….
This new facility give us loads of scope to carry out repairs & refurbishment of every single kiddie ride, battery powered track ride vehicle, crane grabber and arcade amusement machine imaginable.…we also carry out ADIPS Safety Certification and all the associated repairs here too.
Don't forget, we've got a fleet of dedicated service vehicles based around the UK….so getting your machines to and from our new workshop is easy peasy lemon squeezy.
THIRDLY – what more can we say?…. "Welcome Aspro UK!"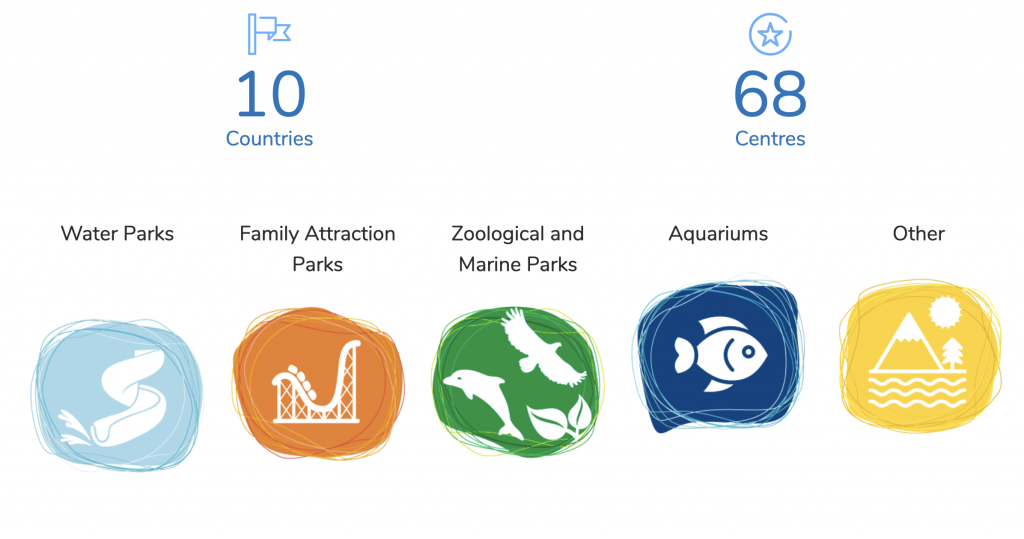 Teaming up with Janet & John Kiddie Rides of Durham, we're proud as punch to announce our new supply partnership with Madrid based Aspro UK. Aspro UK are one of the leading leisure park and centre operators in Europe and we are now firmly placed in the Aspro UK hot seat for kiddie rides, coin operated track rides, arcade amusement machines, crane grabber and novelty vending machines, penny press machines and battery powered track ride vehicle supply.
Aspro UK has many amazing attractions throughout the UK and Europe, including Deep Sea World – Queensferry, Blue Planet Aquarium -Chester, Blue Reef Aquarium – Newquay, Blue Reef Aquarium – Portsmouth, Blue Reef Aquarium – Hastings, Tynemouth Aquarium, Bristol Aquarium and Oakwood Theme Park, this is their absolutely amazing family theme park attraction in Pembrokeshire…. Wales BIGGEST and BEST family theme park attraction….
We'll be installing our machines in these and lots of other amazing  locations very soon, we'll keep you updated with what equipment's  going in and where….we'll post lots of pics for you to look at too!
Thank you SO MUCH for your highly valued and appreciated business Aspro UK, we're very proud and excited to be working with you.
FOURTHLY – now this really is some VERY racy & hot stuff to tell you about….
Hot Racers kids Twin Driver arcade machines to be precise….an AMAZING brand new coin op video simulator game machine which we're site trialing in our customer locations….THANK YOU SEGA AMUSEMENTS for your confidence in us!
We've got Hot Racers Arcade Amusement Machine units being prepped to go out even as we speak. Check them out, you'll probably want one – two – three – four…. MAYBE EVEN MORE!.  
We are planning for Hot Racer coin operated arcade machines to be available to buy or for you to get on our amazing FREE TO YOU income share rental.
You can even finance them through Portman finance via our website or you could even settle for a good old fashioned straightforward "how d'ya do?" cash purchase straightforward sale from us…. the choice is yours.
Hot Racer twin driver amusement machines are set to race ahead and prove very popular on our site trial locations throughout the UK and they can be supplied with our contactless payment option too!
Check It Out Here
FIFTHLY – we just have to get our penneth worth in about this….
Did you know Leisurematic can now turn pennies into pounds?…. LITERALLY!
HOW?…. With a Penny Press Machine, of course!….
Thanks to our friends at Janet & John, we now supply fully bespoke Penny Press Machines, designed completely bespoke to your brand and theme.
We're planning to operate lots of these contactless payment enabled penny presses in some very interesting and quirky attractions throughout the UK.… more updates to follow soon so KEEP WATCHING because you'll see lots of Penny Press Machines popping up everywhere…. they'll be available to buy or can be got on income share rental too.
We'll be posting lots of pics and info as and when the Penny Press Machines arrive at our customer locations.
P.S Penny Press machines are supplied with a Nayax Contactless Payment System on them too…. WAHOOOOO!
AND LASTLY – but certainly not leastly….

Don't forget, if your coin operated  kiddie ride machine is due an annual ADIPS Safety Certification for the coming season, (and it's going to be a busy one!)…. Please just let us know, we can either do it at your place or we can pick it up and treat it to a little holiday in our new workshop and do it there. We can then redeliver back to you, ready for it to 'rock n roll' in the busy staycation season ahead…. yes, we definitely predict a good one so make sure all your machines are up to scratch ready to go, we do kiddie ride repairs and refurbishment too so you could kill two birds with one stone.
Oh – and just before we sign off for now….
A BIG BIG thank you to all of our amazing customer partners, suppliers, financiers, web design and social media partners and not forgetting our amazing employee team, in fact EVERYONE who has been there for us in the past 12 months…. ONWARDS AND UPWARDS!
We'll be popping back on here in about two weeks with plenty more bits n bobs and the odd smattering of juicy goss' too, but until then – "Stay safe for now folks!"
Team – Leisurematic