We've got a brand new, two-player video game raring to be rolled out to leisure centres and arcades across the UK! From the iconic Sega Amusements, Hot Racers is a thrilling, one to two-player, police and motorcycle chase game made just for kids. The action-packed video game allows users to play as either the police car or the 'baddie' motorcyclist. Players must compete in a gripping high-speed chase, dodge obstacles and race to the finish for the chance to win big!
Friendly & Eye-Catching Design
The game has a quirky, retro car-shaped cabinet. Featuring a car steering wheel controller for the police car and motorbike handles for the 'baddie' second player. Due to its compact size, it is perfectly suited for any family leisure centre. The eye-catching, LED-lit design is guaranteed to draw visitors in. Better yet, the game also features a unique 'attraction' mode which displays a 'googly-eyed' character animation sequence. Passers-by won't be able to resist a play!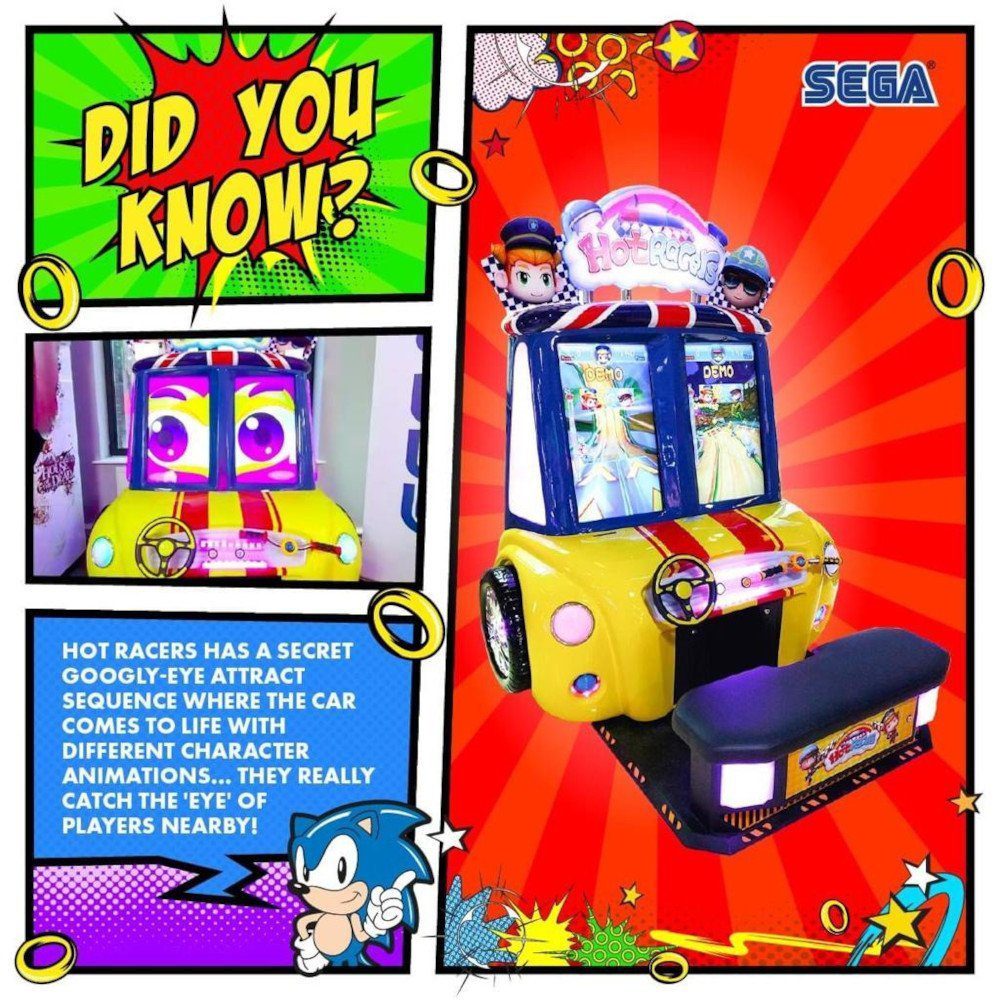 Payment Features
A Hot Racers arcade game from Leisurematic can be supplied with either a standard coin-operated payment system or a Nayax contactless card payment reader. Customers can often be short on change, so providing a contactless payment option helps you to never miss a sale! Find out more about our contactless supply and fit service here. Hot Racers also has the option to provide a ticket dispensing or capsule vending functionality. Making it ideal for arcades and other family leisure centres with prize redemption facilities.
How to Purchase
Here at Leisurematic, we have Hot Racers available to purchase outright and we also have finance options available. Or you can rent a Hot Racers machine from us completely free on our income share rental scheme. We supply the game with no upfront or ongoing costs, all we require is a pre-agreed percentage of the generated revenue. Click here to find out more about our income share rental scheme. All of our Hot Racers machines are sold brand new with 12 months parts and labour warranty.
Follow us on social media (Facebook, Instagram and Twitter) to keep up to date with our site trials for Hot Racers. We are soon to install the arcade game at Inflata Nation Theme Park in Newcastle. Big thanks to Inflata Nation, we know that you and your visitors will love Hot Racers!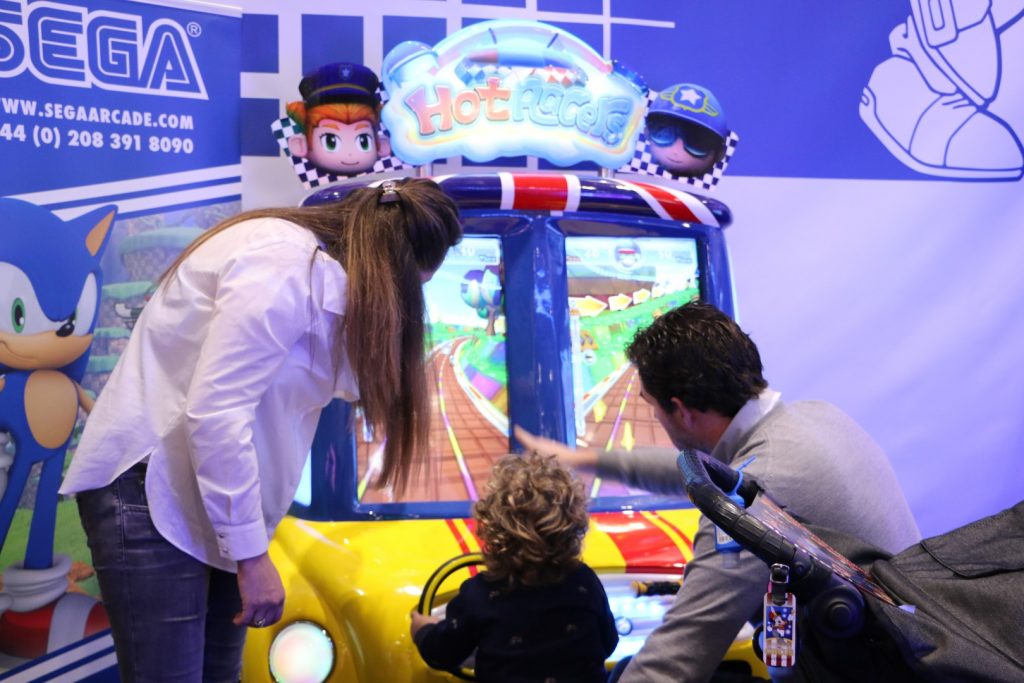 Hot Racers Features:
Available to play as 1 or 2 players, with 2x 42" vertically mounted screens

Option to play as a police car or 'baddie' motorbike

Ticket redemption or prize capsule feature

Eye-catching and colourful design with 'attraction' mode

Multi-colour LED lights

Compact size (W: 1700mm x H: 2080mm x L: 1500mm)

Standard coin-operated payment system or option to fit contactless card reader
Hot Racers is the hottest game for 2021 and is sure to attract visitors to your arcade or family leisure centre! Developed by Sega Amusements, you know that this will be a reliable and entertaining game that your customers will love. Don't wait any longer, get in touch with us today to secure your own Hot Racers video game. Before they race off the shelves!