A shopping centre is somewhere people go to spend full days. Searching through the myriad shops to find things for themselves or gifts for others. Despite the rise of online shopping and ecommerce, shopping centres and retail outlets remain an interesting alternative as they allow customers to see and feel products before buying them. This full sensory experience is the reason shoppers love to commit full days to explore every nook and cranny of retail outlets.
So, a trip to the local shopping centre is time-consuming and potentially stressful as is. With children added to the mix, shoppers may be put off entirely. Keeping an eye on kids while searching for a bargain is no mean feat. Small children are quickly bored, tired and can easily disrupt any shopping trip. Unless there's something for them to do.
You can make your shopping centre more child-friendly with the addition of a well-placed kiddie ride or amusement machine. Providing some form of entertainment in your outlet allows parents with kids to stay longer. Instead of the unbroken monotony of shopping, kids get the option to do something they want to for a while. The right kiddie ride distracts and entertains kids leaving them ready to take on a new round of shopping with mum or dad once they're done.
But that's not all the addition of kiddie rides can bring to your shopping centre. Kiddie rides and amusement machines are coin-operated, so they make you money too. It might not seem like a lot, but with enough footfal,l the money spent on kiddie rides soon adds up. If you buy a machine from Leisurematic you get to keep all the takings yourself.
There's also another option if you want to get hold of an amusement machine or kiddie ride for your shopping centre without spending any money at all. It sounds too good to be true, but Leisurematic will do just that. For no cost at all, you can have the machine or ride of your choice delivered, installed and maintained. We'll even come and fix it for free if anything goes wrong. All we ask is for a pre-agreed share of the income generated by the machine. So, you get a way to keep kids at your shopping centre happy and make money, with no financial risk. Bet you can't wait to pick out what you want now.
Here are seven rides that we think would be an excellent fit for any shopping centre.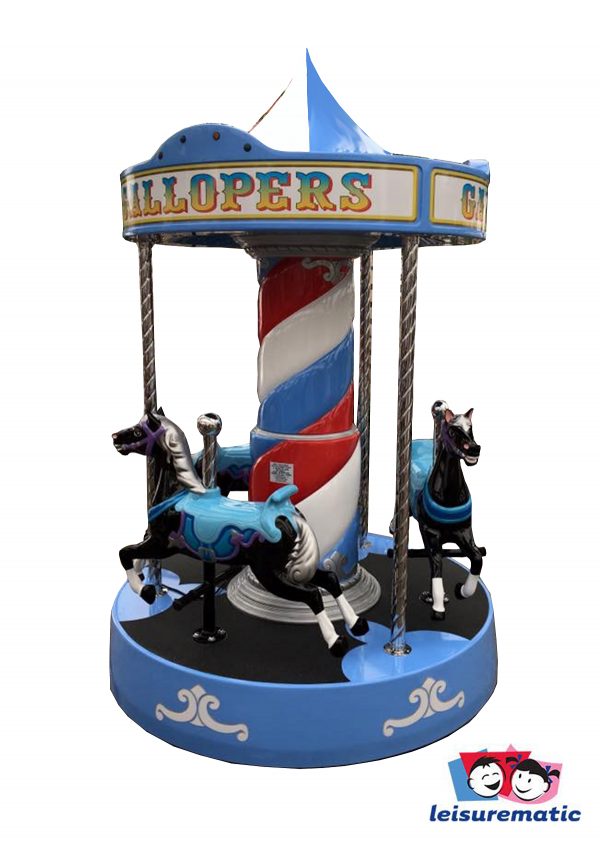 Just like an actual carousel only small enough to fit indoors. Kids love the full-size versions and they'll love this one too. All you need to do is plug it in and it's ready to go. Digital sound effects bring the joy of the fairground inside and keep kids entertained while parents catch a breath.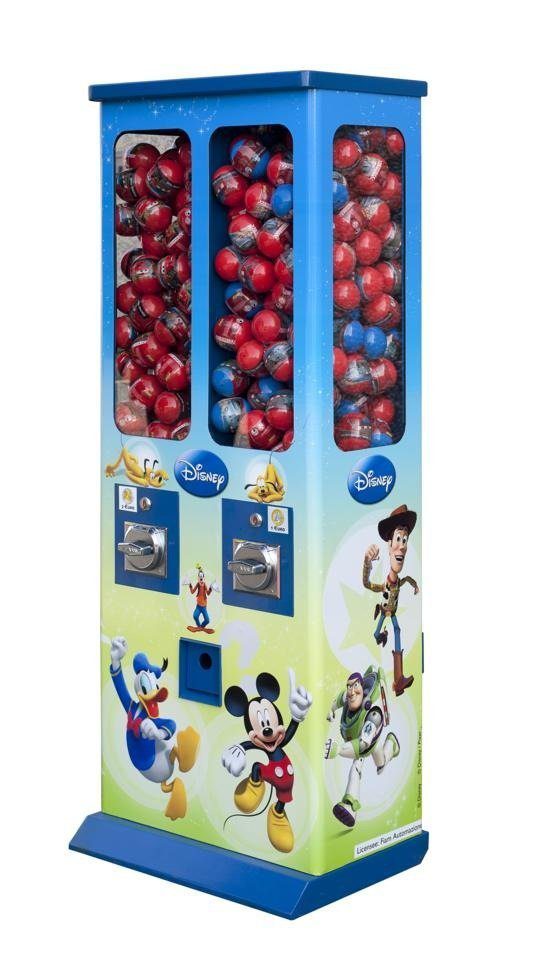 This amusement machine gives kids a bouncy ball of time capsule prize every time. So there's never the disappointment of not winning anything. The Disney characters adorning the outside of the machine will be a familiar sight for almost every child, making this machine unmissable. Featuring Mickey Mouse, Donald Duck, Buzz Lightyear and Woody there will be a face every child knows.
This machine combines kiddie ride and arcade game seamlessly in an attractive pink or blue package. Rainbows, bright LED lights and in-game characters all come together to make this an immersive experience for any child. Two machines can be linked up for two-player action to make this game even more exciting.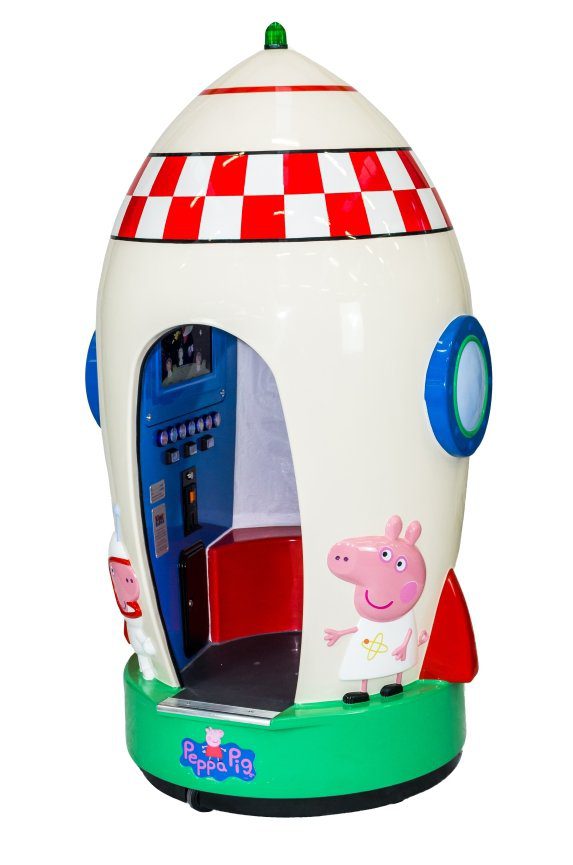 These days you can barely move without seeing something Peppa Pig branded, that's because kids all over the country know the character and love her. This ride combines children's fascination with exciting vehicles like rockets and one of their favourite characters to make something they won't be able to resist having a go. Flashing lights and noises will make them feel like they really are about to take off and surely take their minds off shopping.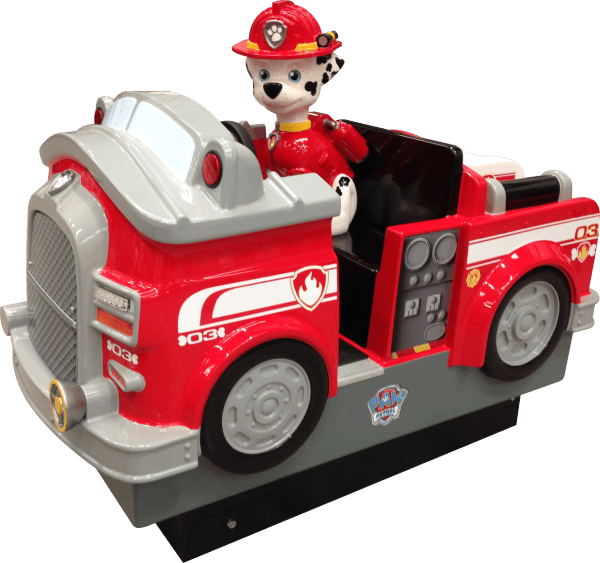 Paw Patrol is almost as popular as Peppa Pig, now. In recent years you'll have no doubt seen the various rescue dogs on clothing, toys and other items. In this fire truck ride, kids get to accompany dalmatian Marshall on a fire rescue mission. With realistic noise and lights, kids will feel like they are really en route to save lives.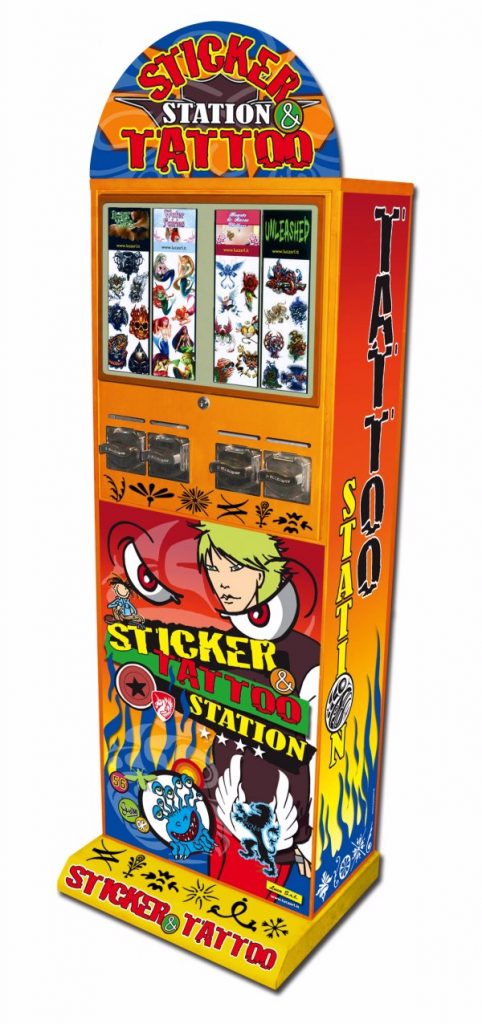 This temporary tattoo vending machine guarantees a prize every time So, there's no room for disappointment, though the range of designs means kids will want to keep trying for more. Inside the machine are capsules with a wide variety of designs suitable for both boys and girls with scary skulls, water fairies, hearts and more.
On this Peppa Pig themed ride, kids get to choose to ride on either Daddy Pig's car or Grandpa Pig's boat. They get to go round with the company of Daddy Pig and George and feel as if they're in the world of Peppa Pig themselves.
Intrigued at the thought of adding something to entertain kids to your shopping centre? As well as make things a bit easier for parents, and a bit more exciting for children, you'll earn money while doing so. If you want to find out more about kiddie rides for shopping centres, get in touch today and we'll give you all the information you need.