Soft play centres are great places for kids to go and let off steam, get a bit of exercise and make friends too. But, because of the physical nature of soft plays, it's more than likely kids will end up hot, sweaty and sometimes too tired to safely carry on. For that reason, it's a good idea to provide activities that offer respite from running and jumping at full speed.
Kiddie rides and amusement machines are an excellent way for kids to have a rest and distract themselves while their bodies cool down. As well as providing an opportunity for children to relax for a moment, amusement machines and kiddie rides also generate extra income for your business.
Because they are coin operated, you get to take the money that goes in, which soon adds up. If you buy a new attraction from Leisurematic, you get to keep everything that goes into the machine. Not bad, right?
Well, we have an offer we think is even better. Our income share scheme gives you the kiddie ride or amusement machine of your choice for free. No monthly rental fee, no installation fee, not even a delivery fee. We'll even maintain and repair your machine at no cost, too. All that we ask in exchange is a pre-agreed share of what the machine takes.
Sounds exciting, doesn't it?
Now we'll show you six machines we think would be an excellent fit for your soft play centre.
Peppa Pig kiddie rides
Peppa Pig is everywhere. Kids all over the country love the little pig and her family. You could have your very own Peppa Pig to wow kids at your soft play. Leisurematic has two Peppa Pig kiddie rides for you to choose from. In the Peppa Pig car ride kids can hop in to drive Peppa and George about in Daddy Pig's car. With the Peppa Pig carousel ride, children get to choose to travel by car or boat as they twirl around with Peppa and friends on their adventure. Because Peppa is such a recognisable character, there's no way kids will miss these rides at your centre.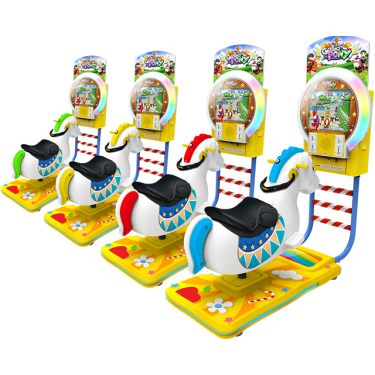 Go Go Pony is an immersive kiddie ride that lets children race against one another on brightly coloured horses. The ride features a 19" LED monitor so kids can easily see what's going on on-screen. You can have multiple Go Go Pony rides on your site so kids can race one another. Adding competition to the mix will make kids even more likely to want a go, and so bring more revenue to your site.
This amusement machine gives children the task of putting out a burning building. With a soft hammer, they must bop the flames as they pop up. Each time they do so the firefighter climbs the ladder and gets closer to extinguishing the fire. The fast pace and urgency of this game will make it irresistible to kids.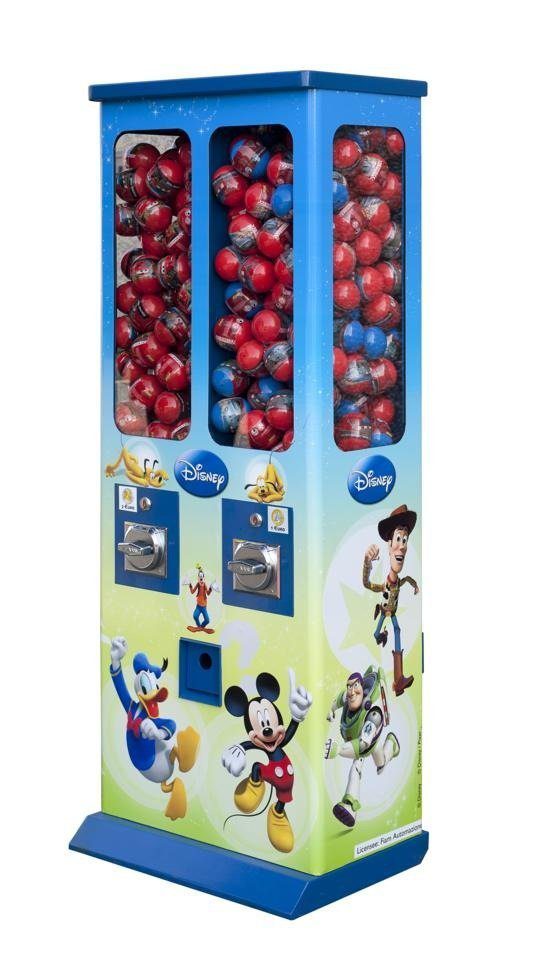 This machine results in a bouncy ball or time capsule prize every time. So kids will never be disappointed when they have a go. The familiar Disney design also makes this amusement machine unmissable. It features iconic characters Mickey Mouse, Donald Duck and Toy Story's Woody and Buzz Lightyear, so there's bound to be one every child recognises.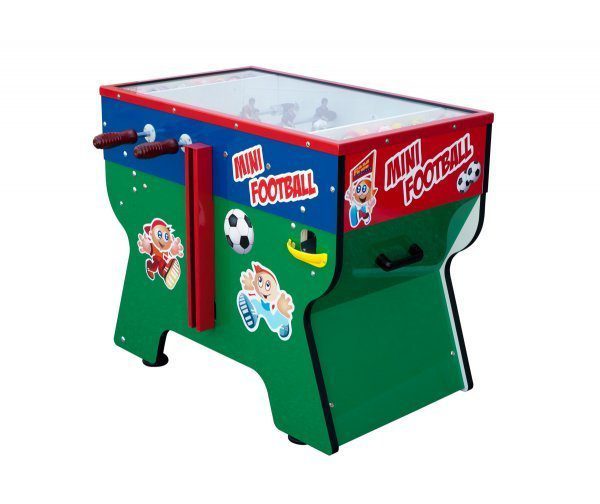 Like the Disney vending machine, this machine gives a  bouncy ball prize every time. So, whatever happens, kids will get something for their time and money. This machine gives children the opportunity to play pinball-style football before they get their prize.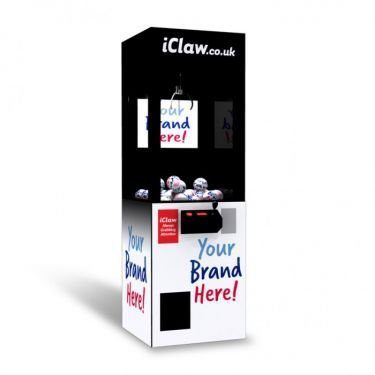 This traditional crane grabber machine can be set to 'prize every time' or a more challenging mode depending on what you want. The iClaw can be manufactured in corporate colours, so you can get one complete with your branding. Whether you decide to opt for 'prize every time' or one at random, kids will love winning or trying to win.
Interested in adding another attraction to your soft play centre? Not only will you provide other options for kids to enjoy when they're on your premises, but you'll also make money in the process. If you want any more information on how kiddies rides and amusement machines can benefit your soft play, get in touch with Leisurematic and we'll be more than happy to answer any questions you have.