After the crazy time we've all been through the last eighteen months, we thought you deserved a quick heads up on our latest ex-rental and new kiddie ride and arcade machine products – the family leisure sector is starting to find its feet again – so fill your boots!
If you own or manage an amusement arcade, soft play centre, farm park attraction – in fact, any family leisure venue, you need to read on!
We've got air hockey table machines available, supplied either brand new or ex-rental hire.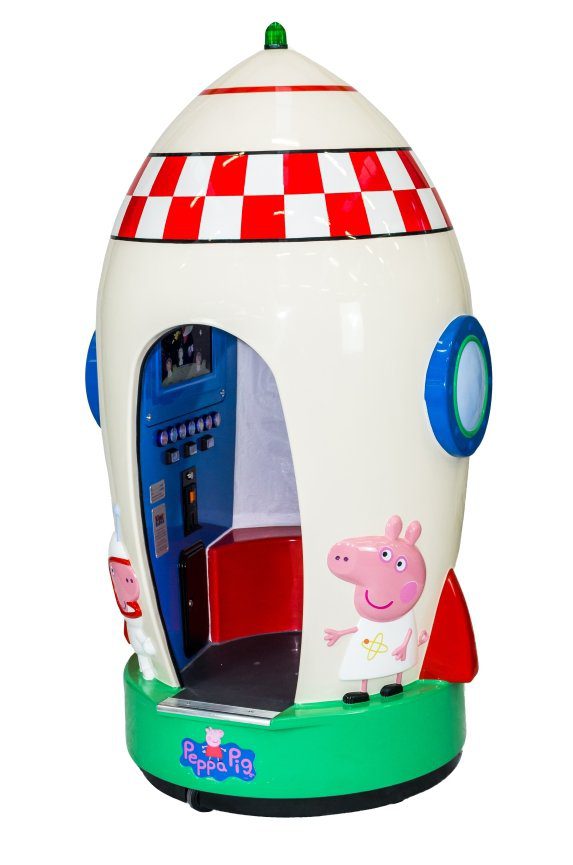 These coin-op amusement machines always prove popular with all ages, ideal for arcade type venues and the smaller junior air hockey is ideal for venues with less space such as soft play centres and leisure centre sites.
Coin operated kids ride on machines never fail to draw a crowd and always prove a great revenue stream for family attraction venues, particularly shopping centre locations and soft play centres. Choose a ride to suit your theme – we do Octonauts and Captain Sub kiddie rides for sea themed attractions, Peppa Pig kiddie rides for farm park attractions, there's even the Peppa camper van and Peppa Pig space rocket to choose from, in fact, there's a Peppa Pig coin ride on for just about every theme of venue.
If you're looking for something more techy, we've got coin operated rides which come with a built in video game, such as the Gogopony or Krazy Kar kiddy ride on. These are always popular with younger children, they do very well in soft play centre environments, they can also dispense arcade redemption tickets, so are fab for amusement arcades too.
If you're looking for a novel and fun way to sell soft toys or sweets, why not use one of our iClaw crane grabber machines, these are an amazing way to sellproduct while giving great fun to your customers in your family fun venue. iClaw gives out a prize every time too so customers always walk away happy.
If it's something small and compact that appeals to you, why not consider a coin operated Galaxy Garrison or Rescue Firefighter wack a mole arcade machine? 
These work well and are very popular with customers of all ages in absolutely any family leisure venue, an all time classic arcade machine. Wack a mole machines never date and the ones we supply are the bang up to date all singing all dancing version.
And don't forget…
All of our kiddie rides, carousels and arcade amusement machines can be had free on our amazing income share rental scheme, or you can buy them outright either brand new or at a reduced price as ex – rental straight from one of our customer operating sites. 
You can get finance on all Leisurematic machines and they're all supplied with comprehensive parts and labour warranty – we deliver and repair kiddie rides and arcade amusement machines throughout the UK too so you're never stuck.
With kids coin op rides and amusement machines to suit everyone, Leisurematic can't wait to hear from you to give you exactly what you need – so don't be long!