Get on track – with our amazing coin-operated battery-powered racing cars, Jeeps, tractors & quad bikes!
Did you know?…
We supply battery track ride vehicles absolutely FREE on our amazing income share rental – even the track for them to go on is FREE…
There's NO initial or ongoing cost to you whatsoever – all we need is an agreed share of the ride revenue ongoing – you can even buy them from us outright – anytime – it really is that simple!
We have coin operated tractor rides, quad bike track rides, Jeeps and racing cars available – we can even supply them in your favourite colours too – you choose.
Leisurematic battery operated track rides wont just look amazing in your family attraction location – the revenue stream they will generate for you is amazing too.
We can design your track theme signs, fit your track and we carry out every single repair imaginable on the whole range of coin operated track rides – anything from a punctured tyre, right through to a full scale battery powered track ride refurbishment – we also do ADIPS safety certification, we carry out repairs and servicing on them too – we do it all. 
Don't forget..
We don't just hire out our battery track rides on our amazing income share rental, we also sell, service and supply spare parts for the whole range of track ride machines too…
So if you own or manage a farm park visitor attraction, get a set of our tractor rides to give your visitors the ultimate battery operated tractor track driving experience.
Leisurematic battery powered tractor rides even seat an adult and child at the same time too – so younger children don't miss out and so parents can feel confident and safe while having great fun driving them with Junior.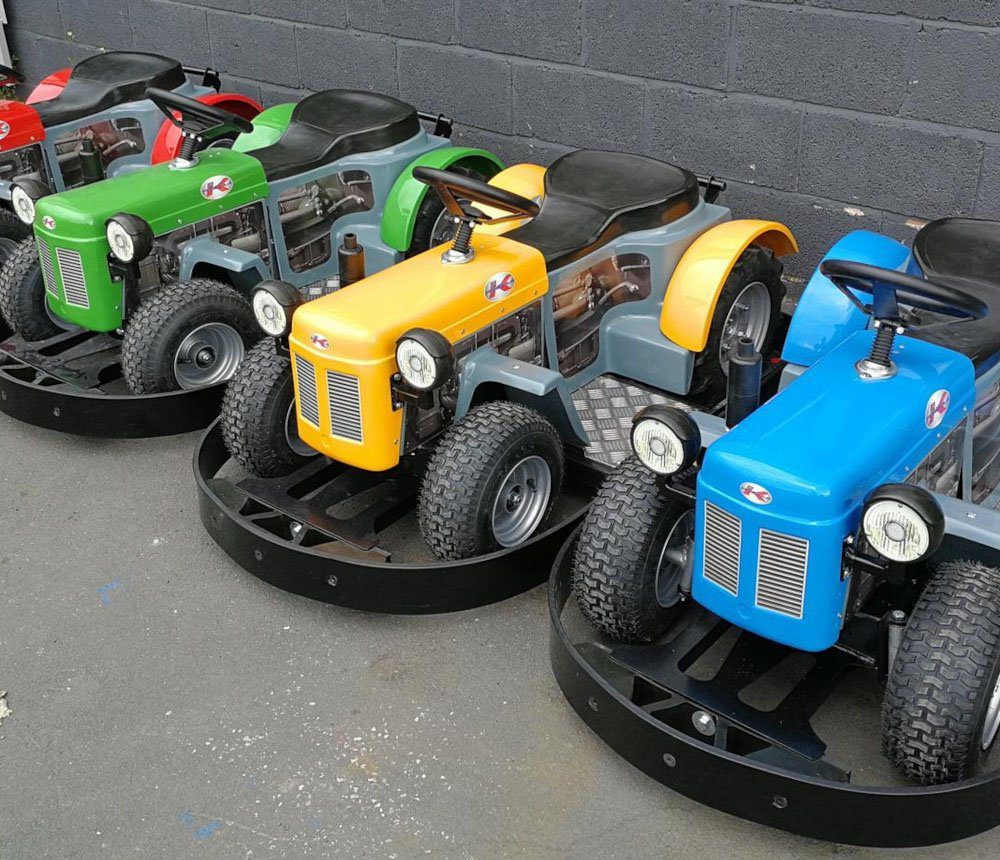 We supply coin operated racing car rides, these are ideal for outdoor family visitor attractions, these mini racing car vehicles seat an adult and child at the same too – so no one will miss out on the racing track fun – They are also fully speed and ride time adjustable so your customers can enjoy them in complete safety.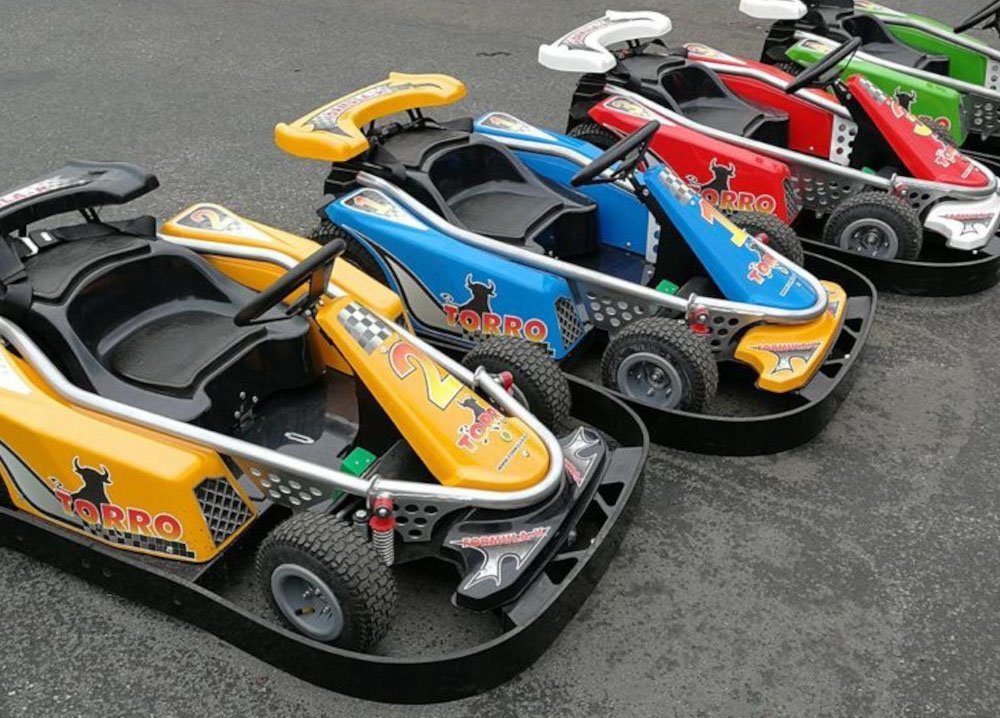 Our coin operated quad bike battery rides are well suited to lots of different family leisure attractions, including soft play centres, and leisure centres, Leisurematic battery operated track quads are also well suited to farm park locations too.
Our coin op quad bike track ride vehicles can even be supplied with your very own bespoke design vinyl graphics on them, this will further promote your venue and brand, by doing this means that your customers remember their visit to your family leisure attraction for all the right reasons.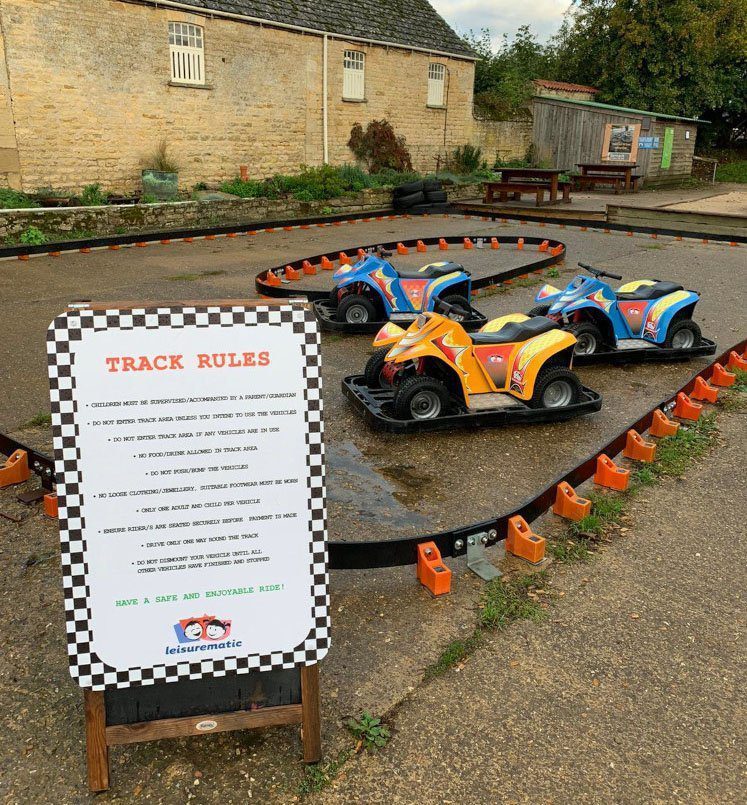 Nayax Contactless Payment system fitting for battery track ride machines…
As with all Leisurematic coin operated kiddie ride and arcade amusement machines, our Nayax Contactless Payment fitting service is always available for them – either as an alternative to being coin operated or you can have your machines with a dual choice – contactless and coin operated – it's up to you.
If you already have a set of your own battery powered track vehicles in your family attraction venue and need them repaired, refurbished, a Nayax Contactless payment system fitted, an ADIPS safety certification – or even if you just need a bit of technical advice – we're always right here for you!
Get in touch with us NOW to get a set of battery op track rides from us – you wont look back!
And Don't forget…
Why not try before you buy?…
Take advantage of our financially fail-safe option and get your coin ride machines supplied from us on income share rental, then you can buy them if/when you're ready – YOU SIMPLY CAN'T LOSE! 
Contact us NOW, we love to chat! ☎️
Stay safe as always folks…
Team Leisurematic