Yep – we're chuffed to bits to announce that we now sell, operate, repair and refurbish the amazing SB International coin operated sit on digger machines… 
SB International coin operated sit on diggers are built in Sweden to the highest standard.  
Combined with premium quality, long lasting and robust components means that these coin op diggers really are the Rolls Royce of ride on amusement digger machine…. 
Leisurematic can supply SB International sit on diggers either as coin operated or with a Nayax contactless payment system fitted  – the choice is yours!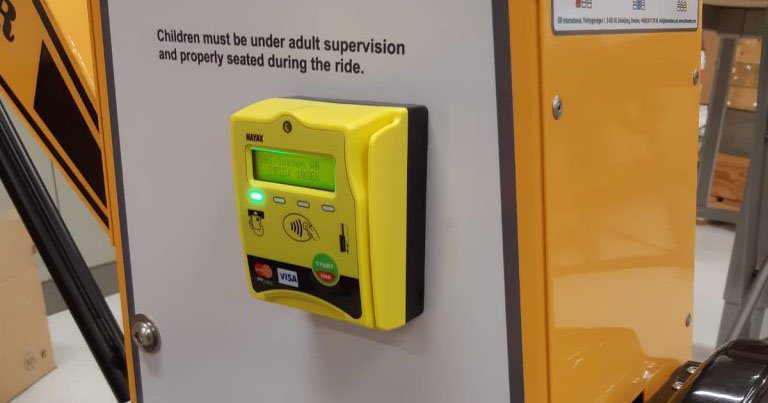 At our brand new kiddie ride and amusement arcade machine repair workshop facility in Robertsbridge, we carry out all coin operated ride and arcade amusement machine repairs – from a minor control box issue or basic coin mech repair issue – right through to a full coin operated sit on digger refurbishment and full machine respray – including hydraulic arm and bucket ram pump and valve overhauls and any other repairs or ADIPS safety certificate testing… 
In 
other words…
Leisurematic carry out ALL coin operated amusement digger repairs, refurbishment and spare parts supply – we can solve ANY  technical issues too and can even collect and redeliver your ride on digger, kiddie ride or arcade machine  – ANYWHERE IN THE UK! 
Our sit on amusement machine diggers can be purchased outright – here – financed through Portman Asset Finance – here – or can be supplied FREE on our amazing income share rental scheme – there's an option to suit everyone… 
As with all Leisurematic machines, our brand new coin operated diggers are supplied with 12 months comprehensive parts and labour repair warranty and a full ADIPS safety certificate…
A

regular

coin-operated

 

ride 

on digger machine

question

 is

…

 
Q – "What's the best material to use for my coin-op amusement digger to dig with?" 
A – Leisurematic recommends small light gravel, wood bark, plastic play balls or sand… But only use sand if your sit on digger machine is sited inside or undercover and kept completely dry, otherwise the sand gets really runny and messy – not a good look for an outdoor family visitor or farm park attraction, we're sure you agree…. 
Just so you know…
Leisurematic can even supply a bespoke metal digger arm bucket cage for your amusement digger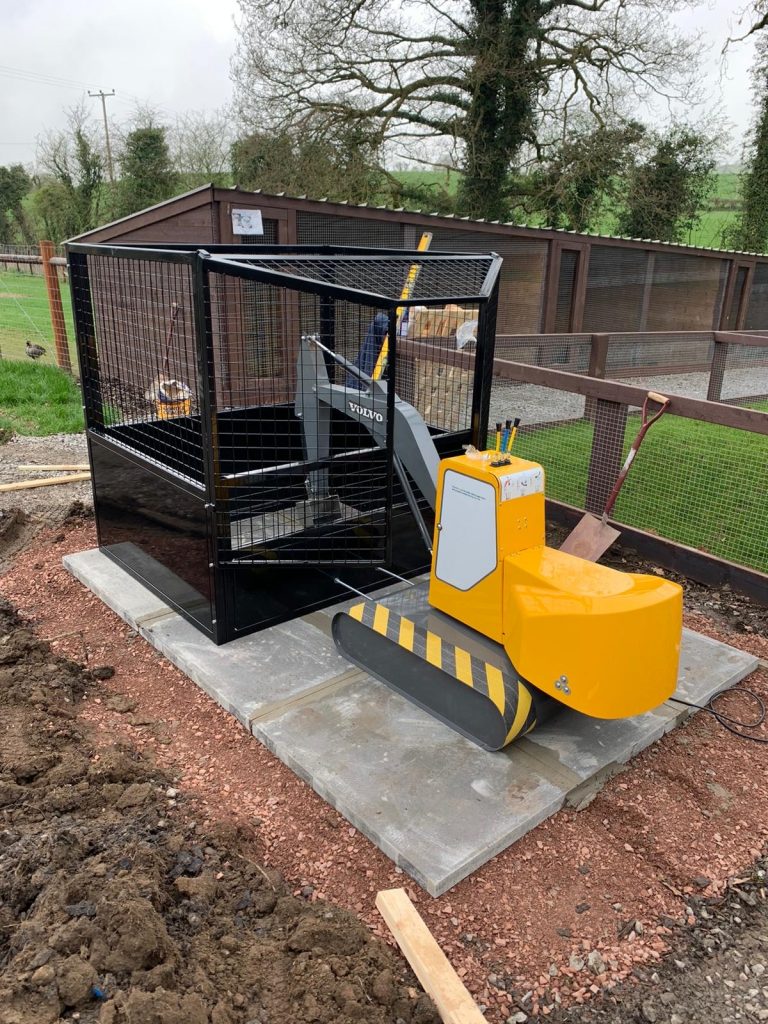 Built to order, these strong metal cages are tough, robust and can be supplied in any colour of your choice, we really love gloss black or green if it is intended for a farm park or outside visitor attraction… The black metal digger cage shown in the above pic was taken at one of our recent farm park installations – These bespoke digger arm bucket cages can be fitted to any SB amusement digger machine – very easily and with no fuss or faff! 
Don't forget to contact us for more coin-operated digger, kiddie ride, arcade amusement machines or coin-op track ride info – or you could even just to call to say "hello"– we do love a good natter! ☎️ 
Coming
 soon…
 We can now turn pennies into pounds – literally.. 
 We're back on here soon to tell you all about how our new income share rental Penny Press Souvenir Machine can do exactly this – watch this space! 👀 
 See you all on here again soon –  
 Team Leisurematic.